THE PIPE MAKER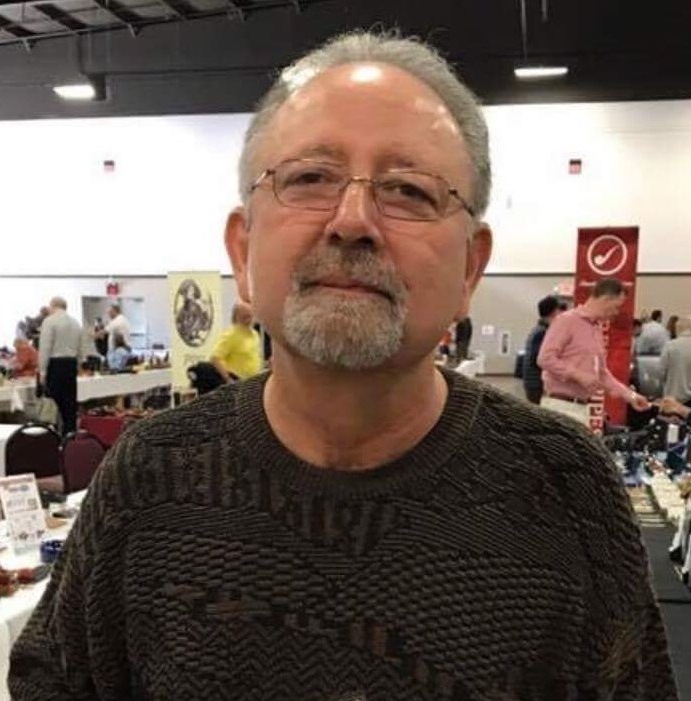 My love for pipes began many years ago as a child, my father had smoked a pipe and from watching him and old movies I just felt there was something intriguing and special about pipes. Growing up I enjoyed working with my father in his shop making cabinets and furniture. My parents were both very resourceful and encouraged me to make or fix things and take classes on ceramics, metal work, wood working, leather crafts, plastics etc. during summer vacations. With a background in electronics and real estate which relied heavily on my attention to detail and creativity to be successful, the process of making pipes felt very natural and gratifying to me from the start.
In the 1970's I began regularly smoking and collecting pipes. I maintained and many times refurbished the estate pipes I bought, but sent them out for more extensive repairs. In 2009 after getting a rare Comoy's Blue Riband back from repair and saw the nomenclature had been completely removed, I committed to learning how to repair my own pipes. Around that same time I befriended Paul Hildebrand, owner of Pipe Maker Emporium. Upon learning he not only repaired pipes but had been making pipes for the past 10 years' I expressed my frustrations with repairs and my desire to learn to do them myself. After discussing some techniques used for repair, Paul invited me to spend a couple days working with him in his workshop, offering to show me the process of making pipes start to finish. In 2010 I made my first pipe and was immediately hooked. At that point the idea of making repairs became secondary to making more pipes.
After winning a Best Billiard contest with only the 3rd pipe I had ever made, I met Rainer Barbi who was one of the judges. With his encouragement and some valuable tips that I use to this day, I began buying more supplies and tooling up to make more pipes.
By 2012 I decided to work toward making pipes full time. In 2013 one of my pipes placed in the Greater Kansas City Carvers Contest. At the Kansas City show I met Premal Chheda and spent a week with him in his shop which really helped me fine tune my processes to better achieve the results I envisioned. In 2014, I was selected to make the Pipe Of The Year for the Vancouver Pipe Club.
After many years living around Phoenix Arizona my wife Viki and I relocated in March of 2016 to Southern Oregon, finally realizing a dream to have a place with a shop in the woods. Some 40 mile south of me is home to a good friend and pipe maker Brad Pohlmann who has graciously shared his time and workshop on a regular basis for the past 2 years. Working with Brad and Silver has not only been inspiring but has helped me achieve my goals as a pipe maker to create pipes as I envision them, sometimes even better.
All of the pipes I craft are made using the best Italian briar available from the most vetted cutters. Each stem is hand cut with integral tenons, from the highest quality German Ebonite rod stock, with the exception of an occasional Bakelite or Lucite material. Special attention is always given to creating an open and unrestricted draw, and features my signature funneled opening at the button.
Each pipe is hand crafted individually using time honored pre drilling or freehand techniques using the highest tolerances to promote superior smoking characteristics that have become synonymous with Crawford Pipes.